KDS Fire & Security & Malahide Lawn Tennis Club Case Study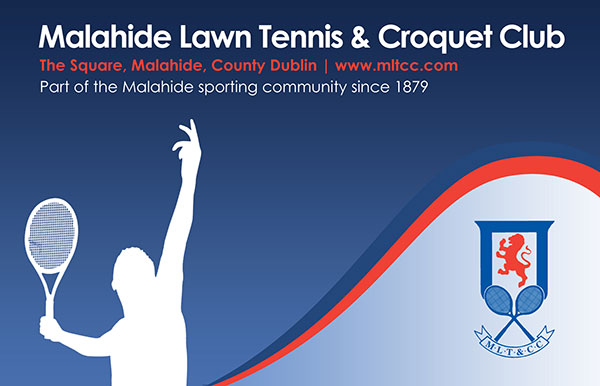 Responsive support gives Malahide Lawn Tennis Club peace of mind
A complete range of advanced systems from KDS Fire & Security is keeping minds at ease at Malahide Lawn Tennis Club. Regular maintenance and responsive support is game, set and match for the club, which relies on KDS to watch over its popular tennis club.
Founded in 1879 Malahide Lawn Tennis Club is one of the oldest tennis clubs in Ireland. Over the years the club has developed an excellent reputation: members and teams have won numerous local, provincial and national titles and several members have achieved international representation in Davis, Federation and King's Cups. The active club has over 1,000 members, nine full courts and three mini courts and has become a mainstay in the picturesque town of Malahide in Dublin.
With limited full-time staff, and also managed by volunteers, it's imperative for the club that it is protected at all times. A complete system from KDS Fire & Security: Intruder and Fire alarms, Access control and CCTV cameras linked to G4S' state-of-the-art alarm receiving centre gives General Manager Michael Byrne the peace of mind knowing that the club is well looked after.
"The systems that KDS Fire & Security have put in place work fantastically well for us. Together with the Intruder and Fire alarms, we have a network of 16 CCTV cameras positioned strategically throughout the club," explains Michael. "As well as giving us that degree of confidence that if an incident were to occur we would have video evidence to present to the Gardai, the cameras also show that we are serious about security, and that's the impression we want to give to our members."
The club recently renovated its office, which required it to make changes to its IT infrastructure and equipment. KDS Fire & Security made themselves available to Michael and his team to oversee the movement of the alarm systems. "Having Kerry and the team on site during the renovation gave us that added reassurance that the alarms wouldn't be disrupted. They ensured there were no glitches with any of the systems during the works."
Most important for Michael is the support KDS Fire & Security provide with the systems. "We know that Kerry [Duddy] and the team are on hand whenever we need them. They are at the end of the phone to answer any queries or to put plans in action if anything has happened," says Michael. "In fact, we had an incident recently and the KDS team really shone. I was amazed at their knowledge and how they knew their way around the system. Their expertise and support helped us deal with the incident successfully."
What did KDS Fire & Security do for Malahide Lawn Tennis Club?
 Installed Fire and Intruder alarm systems at the club
  Installed an advanced CCTV system that is linked with a monitoring service from G4S
  Installed the club's Access control system
  Provide ongoing maintenance for all systems
  Provide dedicated support to Michael and the team for all systems
  Supervised the efficient movement of systems during a recent clubhouse upgrade
Benefits for Malahide Lawn Tennis Club at a glance
All systems are state-of-the-art and KDS Fire & Security keeps MLTCC up to date on any necessary equipment enhancements
Responsive support provides peace of mind
KDS Fire & Security's system expertise gives Michael added reassurance
Annual maintenance of systems with dedicated engineer on site ensures systems are always running at peak performance
KDS Fire & Security's close relationship with G4S adds extra layer of credibility for the club