Testimonials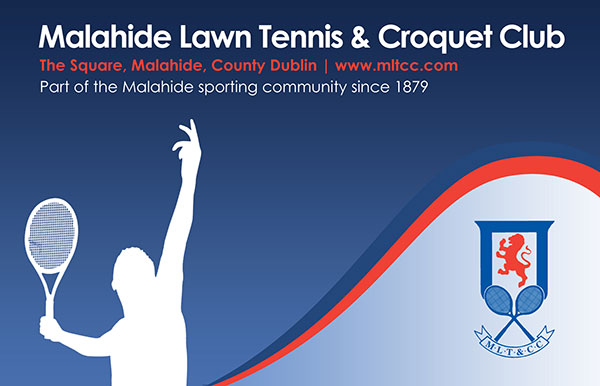 Malahide Lawn Tennis Club
As a small business itself, Malahide Tennis club is very much a believer in supporting small business and has developed strong business links with other small business enterprises over the years.
One such enterprise that the tennis club is happy to be associated with is KDS Fire & Security, who provides us with unparalleled service in the area of Access Control, CCTV, Fire and Intruder detection systems. We are indeed happy to recommend the services of KDS Fire & Security, and please do contact us if you are seeking a reference regarding KDS Fire & Security.
MLTCC

Vincentian Fathers Ireland
We the Vincentian Fathers have been using KDS Fire & Security for the servicing and maintenance of our Access Control, CCTV, Intruder and Fire Detection systems for over 7 years. During this time we have found KDS to be reliable, trustworthy and very dependable in an emergency. KDS Fire & Security goes beyond their remit to ensure that we get excellent customer service every time.
Linda Downes. Vincentian Fathers Ireland
Irish Red Cross
KDS Fire & Security recently installed our High Definition CCTV system for us, from quotation to installation we were extremely happy with the service they provided and their after sales care was equally as good.
B Dunne. Irish Red Cross
Celtic Anglian Water
Celtic Water engaged KDS Fire & Security for a CCTV Solution for our Wastewater Treatment Works in Ringsend.
KDS had already successfully provided us with an access control system, so we were very confident that KDS could deliver the correct solution for CAW.
KDS Fire & Security also maintains the Fire detection systems site wide at our plant.
I would have no hesitation to recommend KDS Fire & Security for the supply and installation of security systems. We were impressed with the supplied solution and technology, that fully met our requirements; in particular having our CCTV cameras installed using our existing Fibre optic network.
I found KDS to be very professional and most importantly, the work was completed to schedule and budget requirements. Any time I contacted KDS they were always there to help. Overall I am 100% satisfied and I would highly recommend KDS Fire & Security to anyone who wants a complete security solution.
John Carter CAW.
0
At 1escape we have used KDS Fire and Security for over 2 years. Kerry and Ciaran have always provided an excellent service.
KDS are always quick to respond to any issues in a cost effective way and are experts in their field.
G Finglas.
Club Manager
At the Dartry Health Club we use KDS Fire & Security for the maintenance of our Fire and Intruder alarm systems. They have also recently installed a HD CCTV system throughout the club.
Kerry and Ciaran always provide a  professional and excellent service. If ever we have a problem they are always quick to respond and fix the issue. We are also extremely happy with the installation of  the High Definition CCTV System
I would highly recommend KDS Fire & Security for any of your security needs.
Sean Gavin
General Manager
________________________________________________________________________________________________________________________________________________________________________________
"I initally selected KDS Fire & Security for a domestic CCTV system: I had moved to a new area and was unfortunately targeted by an aggressive neighbour. The Gardai advised me to install CCTV.
Of the three firms I interviewed, KDS Fire & Security were the most professional, with an in-depth knowledge of the technology, supplied and installed at competitive prices. The job was done quickly and efficiently, and the engineers spent time showing me how to operate the system so that I could get the most out of it. The cameras are discrete and the images top quality.
Kerry and his team are always on hand for questions, and I recently bought an alarm system from them as well. I feel so much more secure in my own home knowing that it is being protected by KDS Fire & Security".
A.M., Ballsbridge, Dublin 4.